Now that spring is here and Easter is over, women all over the world are getting back on the treadmill and cursing their (weak) willpower when it comes to resisting the chips. Just me? Liars! Anyways, it's salad time. On Tuesday Michelle and I went for a walk on the Greenway, then came back to my place for salads. Admittedly the chicken and cheese on these salads weren't the best choice (come on, we gotta ease into it!) but man these salads were good! Plus I needed to use up the roasted chicken from Easter.
This is what we created:
What you will need:
Spinach
Roasted red pepper
Baby carrots
Feta
Cubed swiss
Chicken
Asiago
Sun Dried Tomato
&
Oregano
dressing
Parmesan
Basil
dressing
Cook the chicken in a pan with the tomato dressing until heated through. Toss the remaining ingredients together with the parmesan basil dressing.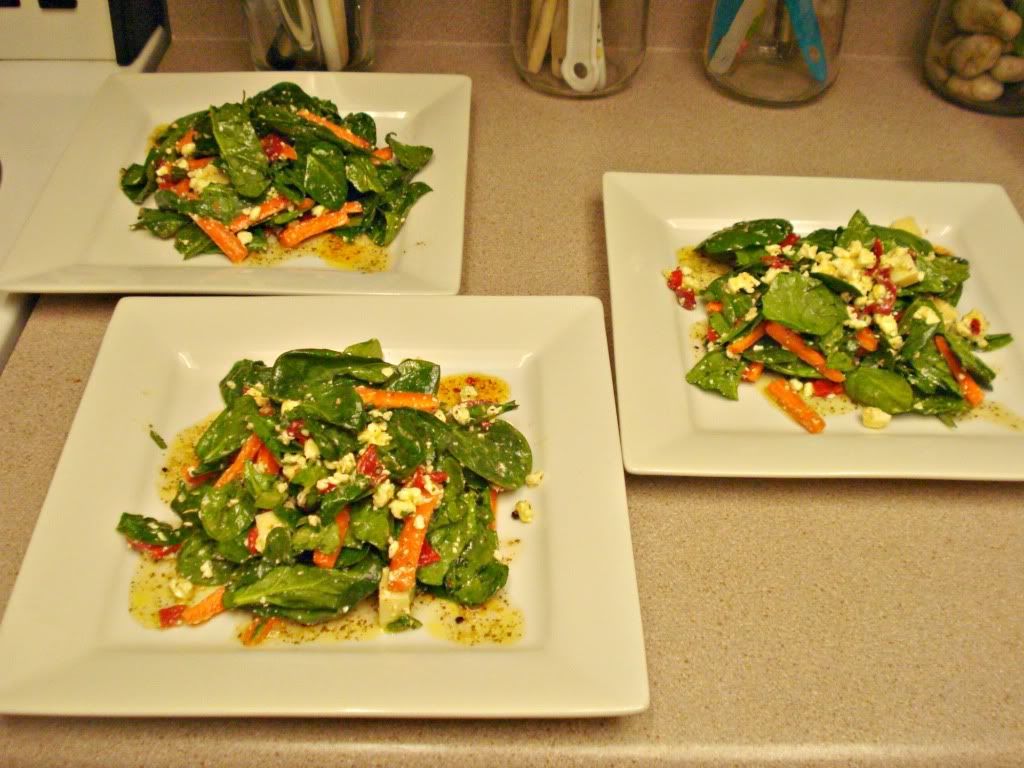 Plate the salads and top with chicken. Done. Michelle played chef with the plates beforehand: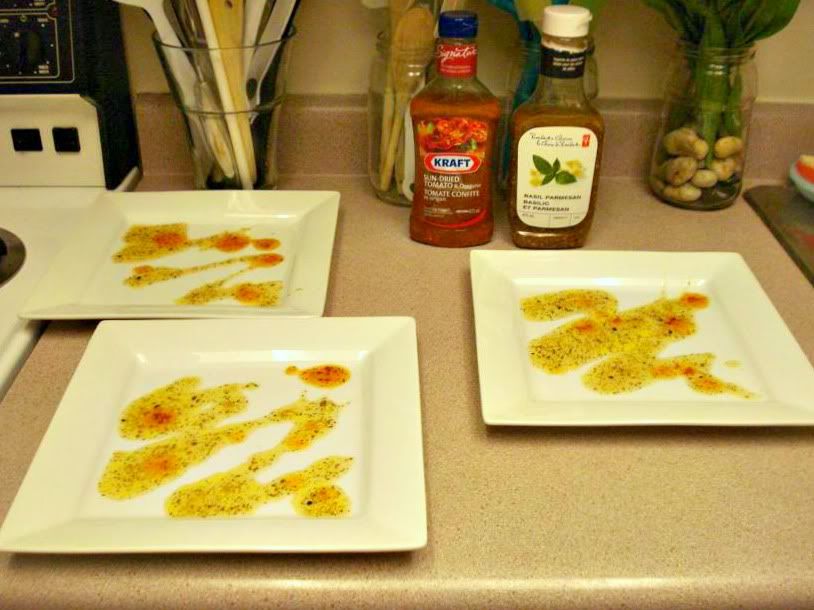 Happy eating!
Love, Jamie