Today I thought I would share some living room pictures with the new 'extras' I've acquired over the past few months :)
Before Christmas Danielle moved in with her boyfriend, and she and her roommate were previously given this gorgeous coffee table that neither of them would have room for anymore. That means Tristan and I got to upgrade our destroyed little white Ikea table to this: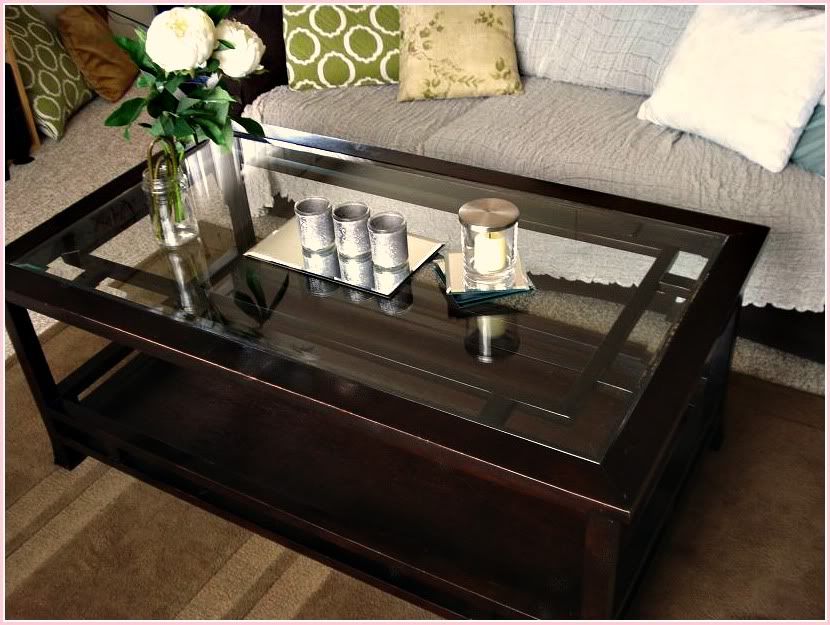 Only problem is, it's IMPOSSIBLE to keep clean. I'm not even talking about fingerprints; this thing is a dust magnet! And it also has some nail polish remover stains but I can live with that. It feels strange receiving such a nice hand-me-down from my baby sister though!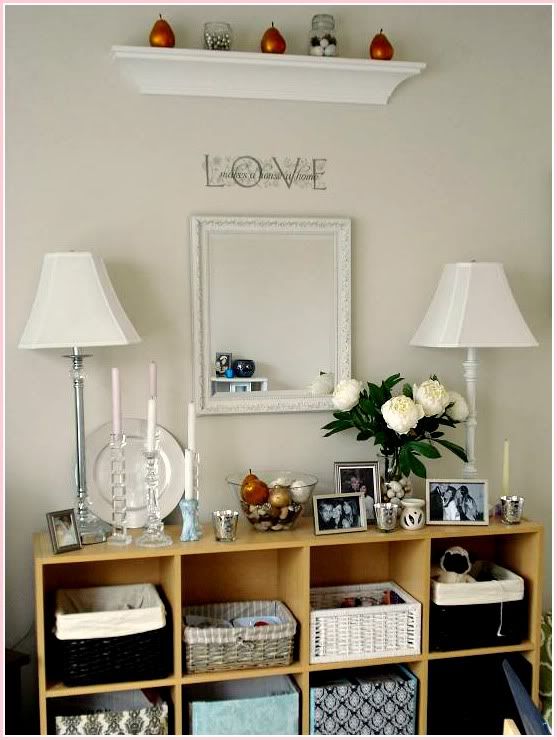 The 'shelf-that-holds-everything' is looking a little spring-y, with white peonies and lots of white touches. That little stuffed pug peeking out from the far right basket is the only stuffed animal that is allowed to be visible in this house. And that is only because Tristan won him for me at Playland last summer. So cliche, I know, but it was adorable.
A close up of the wall decal above the mirror. It was in my stocking and it was a perfect replacement for the '
noel
' plaque that hung there over Christmas.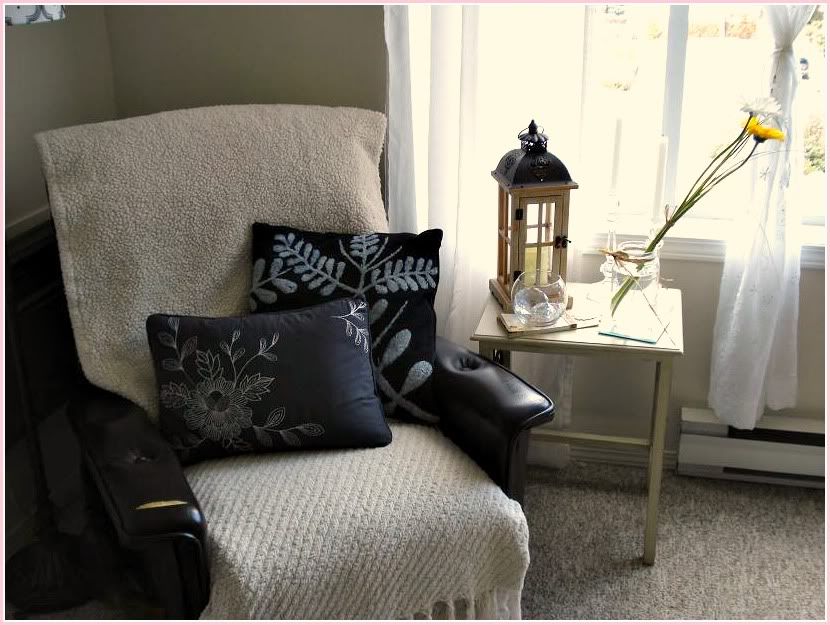 The armchair that everyone tells me is hideous is serving as a cute little reading corner by the window these days.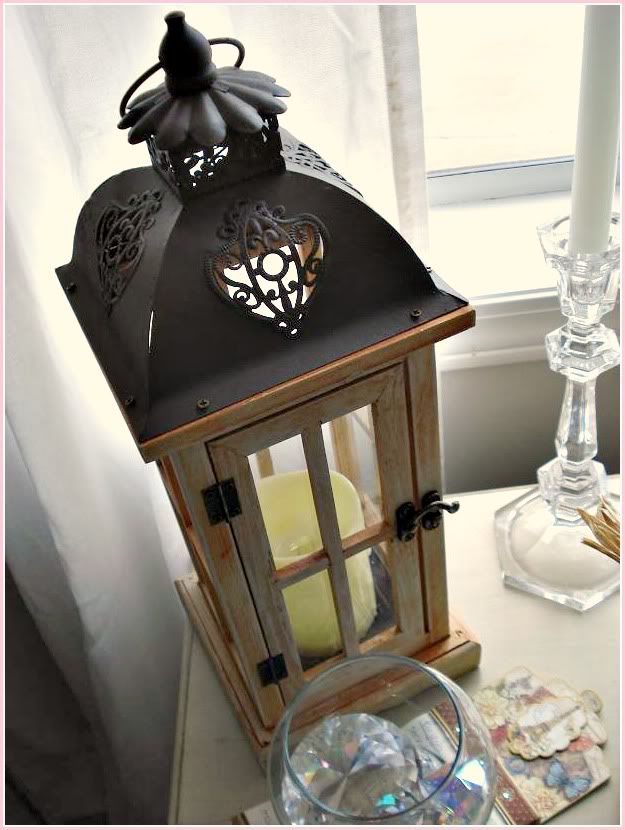 This lantern has one of those 'flameless' candles in it, it was on sale at Homesense (of course) for $14, and I was instantly digging it. Not sure if I'm digging the fake candle but that can easily be removed. This was another of my 'attempting to be rustic so everything isn't crystal' purchases.
This canvas picture was also on sale at Homesense for $16. I'm pretty sure it was for a reason as no one except me likes it. People really love to harsh my creativity don't they? Hahaha, it's definitely not my usual taste but for some reason I was really attracted to it. Atleast I won't have to worry about anyone stealing it!
That concludes the living room tour for today. I'm thinking tomorrow will be dining room?
Love, Jamie