Let's start with this: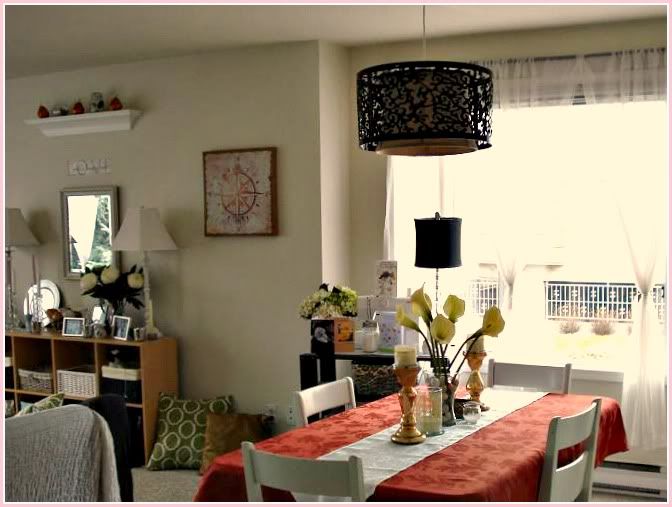 Table setting isn't looking particularly interesting these days, but it gets the job done. Now, just so everyone gets a good look..
So much love.
I'm obsessed. It looks just as awesome in the daytime as it does at night.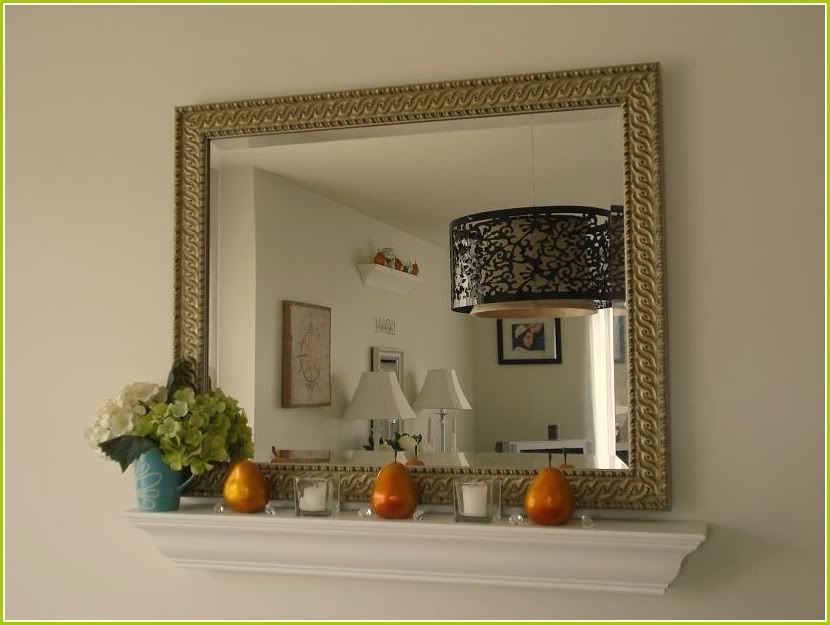 The mirror on the dining room wall is looking a little fancy, I'm especially loving this combination of colors:
Gorgeous.
And while we're looking around the dining room, let's throw in a little something I love in the kitchen:
The rest of the kitchen is looking kinda crappy, but I'm very much enjoying these new tea towels. Christmas gift from my grandma :)
I still haven't been able to figure out how to make it easier to comment, so here's another reminder that if you want to comment, you have to click this actual post and scroll down! But it's cool if you don't, you still show up in my stats ;)
Love, Jamie