Tristan and I went grocery shopping yesterday, and bought a box of Christmas mandarin oranges. I was looking for a snack when I had an idea (ended up forgetting about the snack).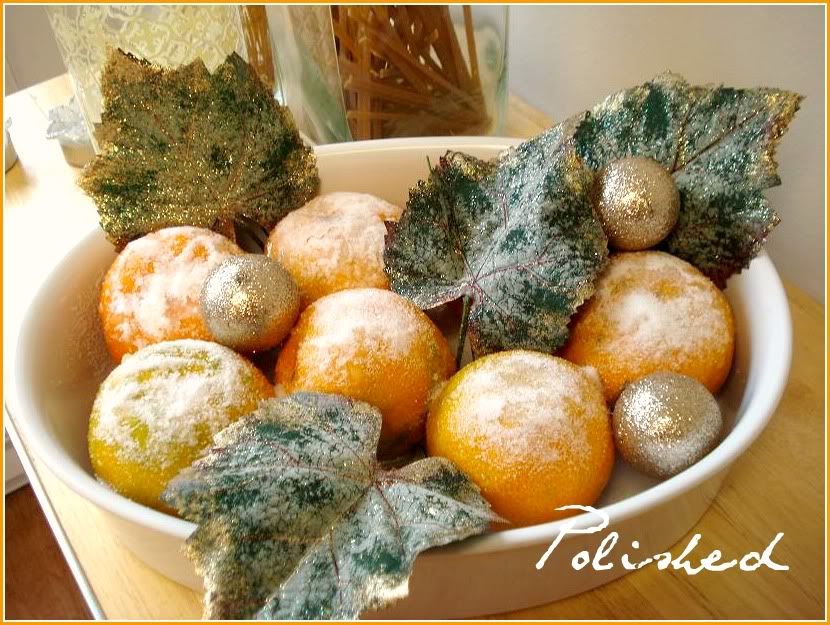 This little decorating project is really easy, and all you need is few things you can find around your house:
a bowl or dish (a pretty one you want to display the oranges in)
oranges to fill said bowl or dish
any little items you want to add in with the oranges
sugar
a plastic sandwich bag
water!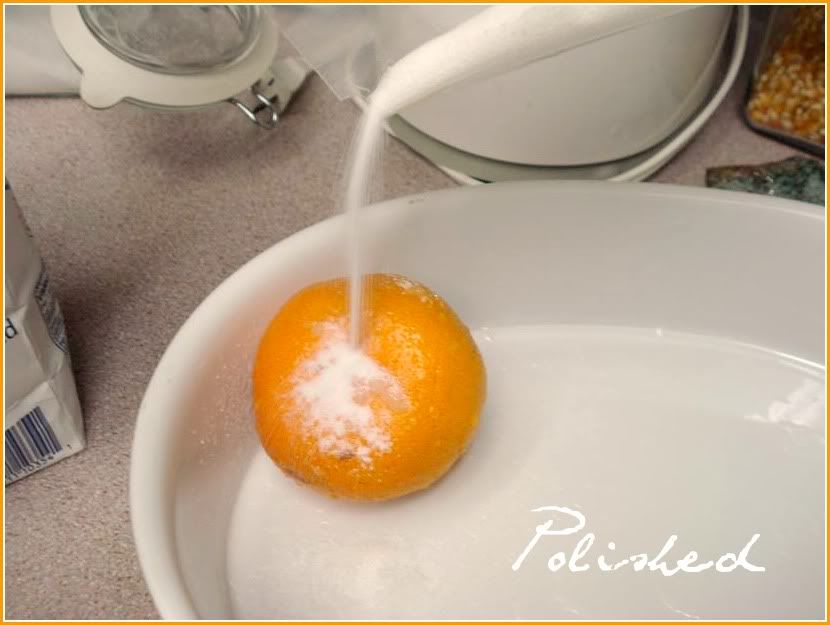 First, dip an orange in water and place it in the dish. This will be your practise orange. Put a little sugar in your baggie, and cut a hole in the bottom. Practise sprinkling the sugar on the orange until it looks as frosted as you want it to. Water the other oranges and add them to the dish. Sugar away!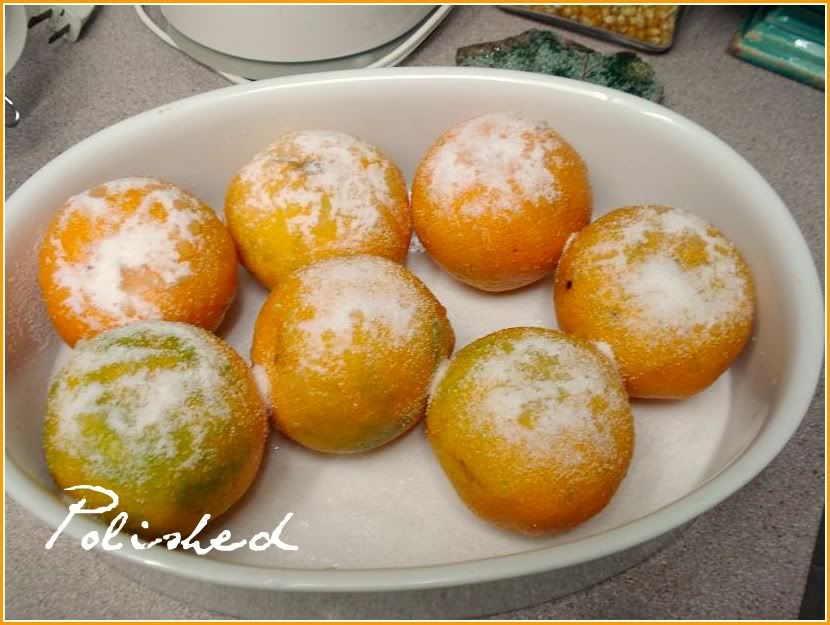 You may think it would be easier to roll the oranges in the sugar, but it's not. They will end up with your fingerprints all over them, and the sugar will be wet and lumpy. Next, you can add leaves, or whatever else you may want to make them pretty. Mine turned out just as I'd hoped :) They do have a few finger prints but I didn't mind, texture is good in my opinion. Now all you have to do is decide where to put them (and try not to scream when someone tries to eat them)!
Hope you liked this idea, and as always, feel free to leave me a comment (even if I don't know you or this post is old)! If you'd like to follow me (and I really hope you do!), just head to the left side of the page under my Blog Roll :)
Love, Jamie