Last night, I, along with Tristan, my sister Danielle and my best friend Danica (see her blog here:
Ready, Set... Pet!
), went to the downtown Kelowna Tree Light Up! Unfortunately we arrived late and missed the actual lighting of the tree (being fashionably late doesn't really pay off), but I was able to take a few pictures!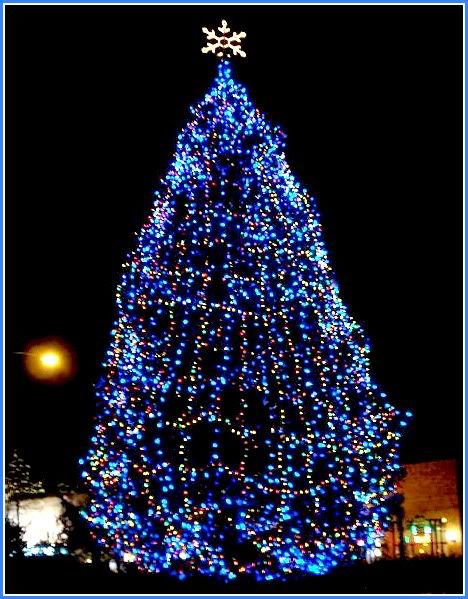 Lovely! Choices Markets sponsored the event and had a free apple cider tent set up, and there was also live music. After we checked out the tree and saw the insanely long line for cider, we headed over to Gorgeous George's for burgers (if you haven't been to Gorgeous Georges, I strongly recommend you do!). Then we got our cider, headed home and played Nintendo 64. It was a good night.
Can't forget the trees along the streets downtown! It's beginning to look a lot like Christmas ...
Do you enjoy going to community events?
Love, Jamie