The other day I was taking pictures of the tree for you guys (I have since decided it still isn't exactly how I want it), but something about the pictures wasn't quite right. I couldn't quite pinpoint what was bothering me, but then Tristan pointed out the problem. Our ugly old air conditioner. Within moments the solution came to us: let's wrap it up like a present! And that is just what we did.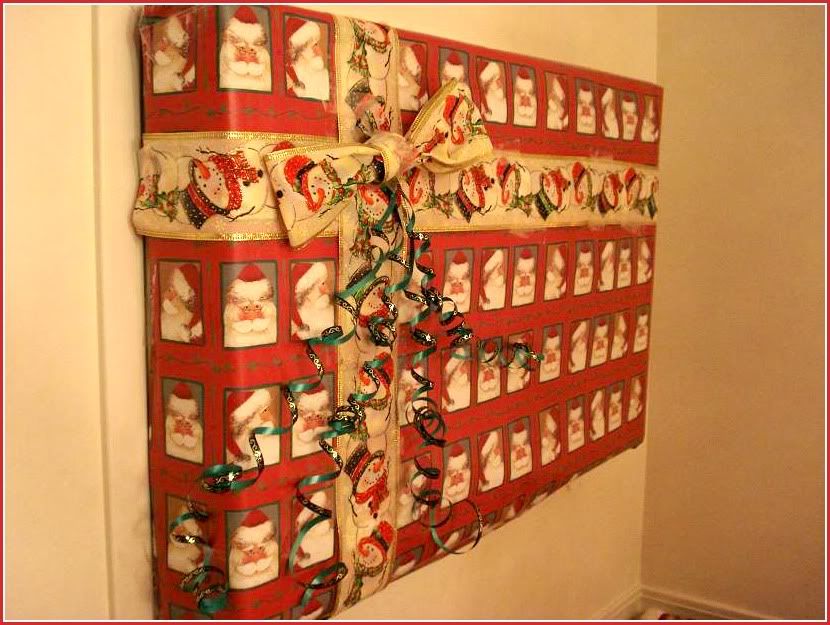 How clever is that? Do you have anything like this bothering you around your house? My mom used to wrap our front door like this when I was little, so you can really do it with anything.
Let me know if you use this trick!
Love, Jamie