As the title says, I'm giving a little tour of the various kitchen-y items I have collected over the years. I'm a big fan of using food as decoration (and I HATE packaging). Dried pasta, tea and oil are all very pretty (and edible!) decorations in my opinion. Let's take a look: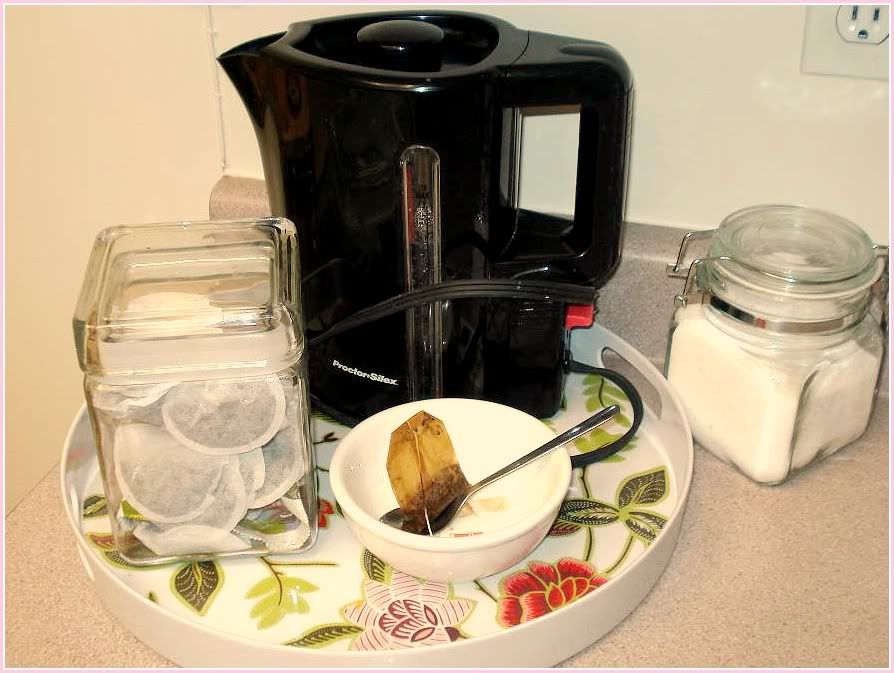 This is Tristan's (new) tea station. Let's just say I was starting to feel a little like Charlotte in Sex and the City, with Harry's tea bags everywhere, so I decided to remedy the situation. Also, see what I mean about the jars? Plus this is a good solution if you don't have much cupboard space (I literally had about 7 cupboards to work with at our old place, and 2 of them were unusable). That tray was at Homesense by the way, in a variety of patterns and shapes. I also bought a pink/purple floral one for my mom for mother's day last year. I wish I'd bought another for myself in another pattern, I just love this one! I believe they were somewhere between $9.99 - $12.99? Don't quote me on that though!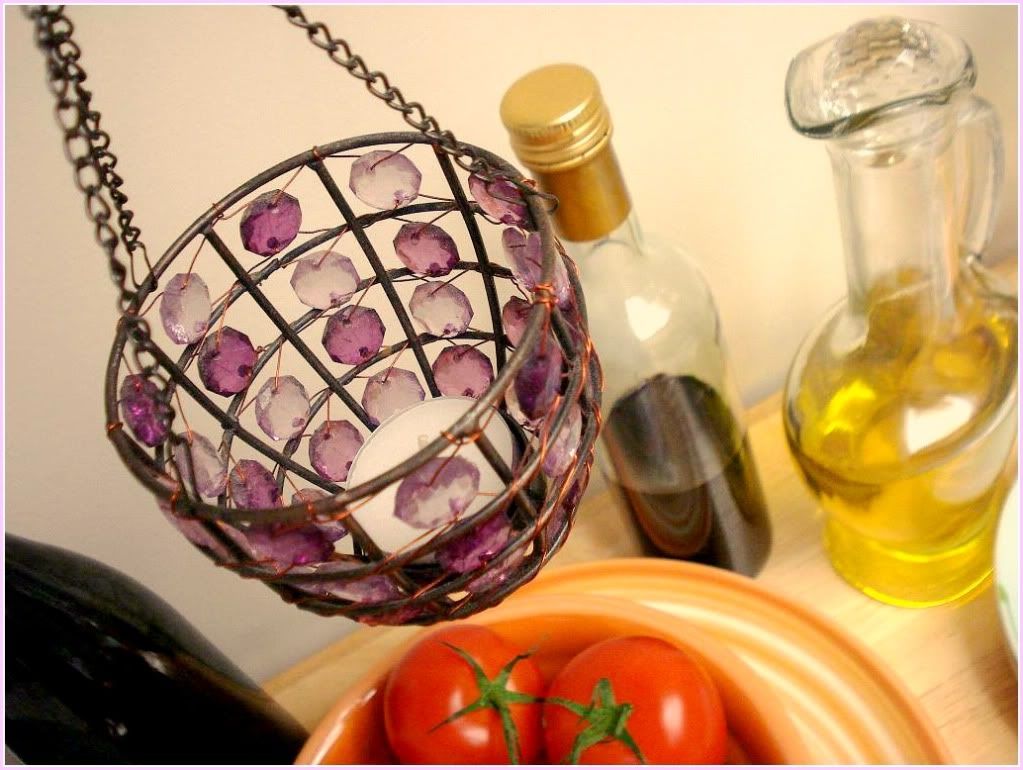 I bought this oil bottle at the Salvation Army for about $2. It was filled with this really awful potpourri at the time, and was definitely something you wouldn't look twice at unless you were on a mission like I was. Tristan had broken my old oil bottle (that I LOVED and he HATED! He still insists it was an accident.. I'm not so sure) so I had to go find a new one. It had a matching lid but I'm pretty sure I accidentally threw it out when we moved in, so I threw a glass knob in there for the time being. To keep the plain glass bottle vibe going I peeled the label off the balsamic vinegar bottle here. The tealight holder was a dollar store find years ago.
The bottle of wine was a gift from our old landlord's dad, and the cookbook was a gift from my aunt (in case you were wondering, some of the recipes are really, really good!) The orange dishes were made by my mom for my birthday a couple years ago, and the big white plate with orange flowers was $2.99 at Ikea.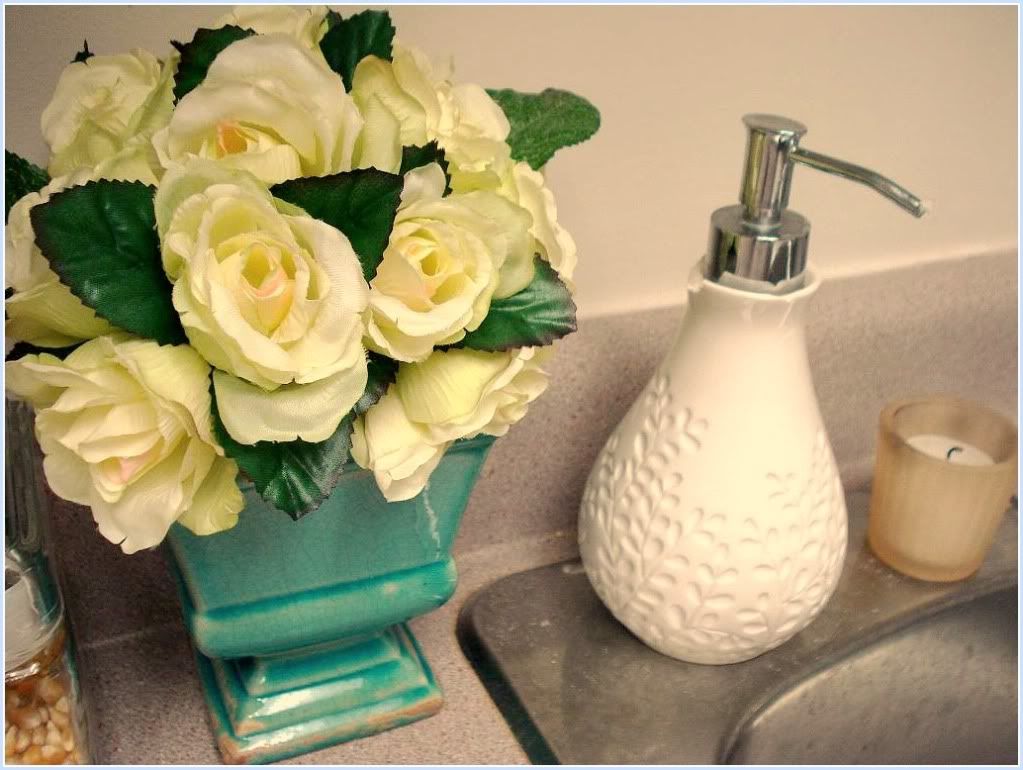 Even the sink needs some love! The flowers and the soap dispenser were both from Homesense (yes, I know, the soap pump chipped during the move - very sad). In the corner you can see the popcorn kernels in the jar, I have 4 of those square jars in varying heights. I love these as the lids just pop off, instead of having that metal clasp most kitchen jars have. They were a good deal at Superstore a few years ago. You can also always find cheap kitchen jars at dollar stores.
Also adorning the sink area, these canvas photos were a dollar each at - you guessed it - the dollar store! What DOESN'T that place have? My sister actually has these as well, when I was visiting last summer I loved hers so much we popped into the store to get some for me.
Well, that concludes my kitchen tour for today. Hope I gave you some ideas!
Love, Jamie