It's only November 25th and our tree is already up! Tristan usually has a rule of 'not until December 1st', but with all the other decor I had already set out, and the snowfall, I was able to sway him this year. There aren't any pictures of our tree yet (I haven't gotten it exactly how I want it), but there are lots of pictures of the rest of the decor! Here we go: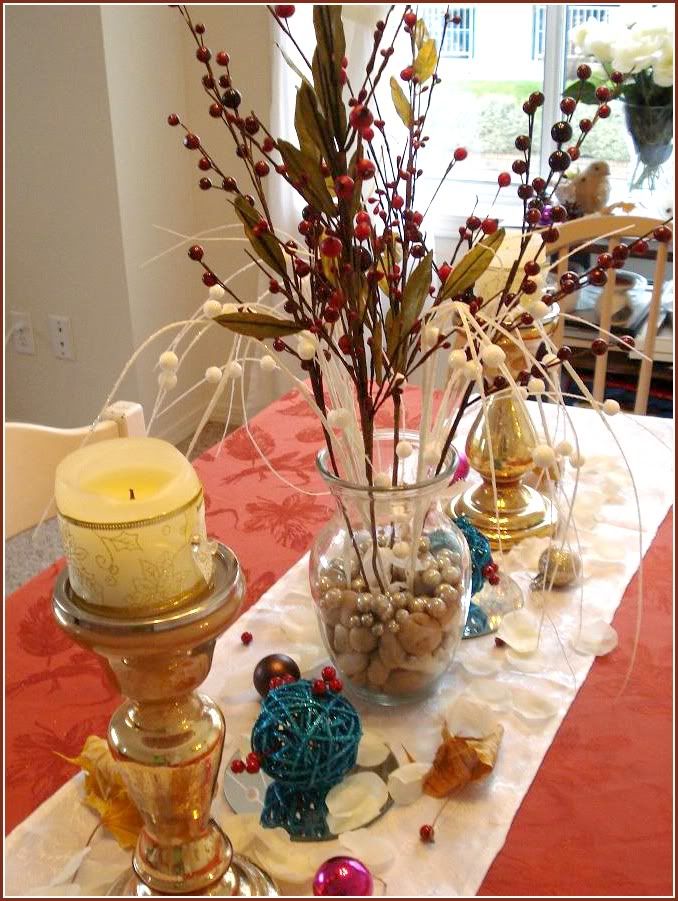 A very festive table setting! The cranberry branches were $1.50 each at the dollar store. While I was there I also picked up a couple rolls of holiday ribbon, and as you can see here I wrapped some around the pillar candles. I secured them with double sided tape, which promptly un-stuck, so I added a well placed thumbtack.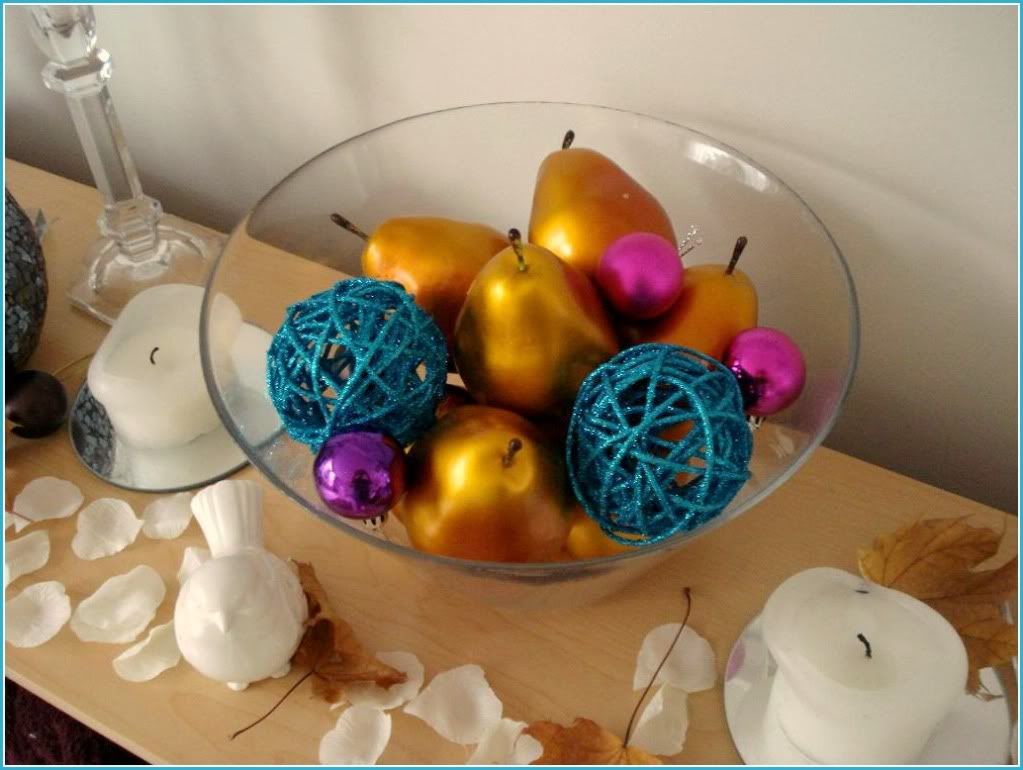 The golden pears got an update with some touches of blue, pink and purple. And to match the blue: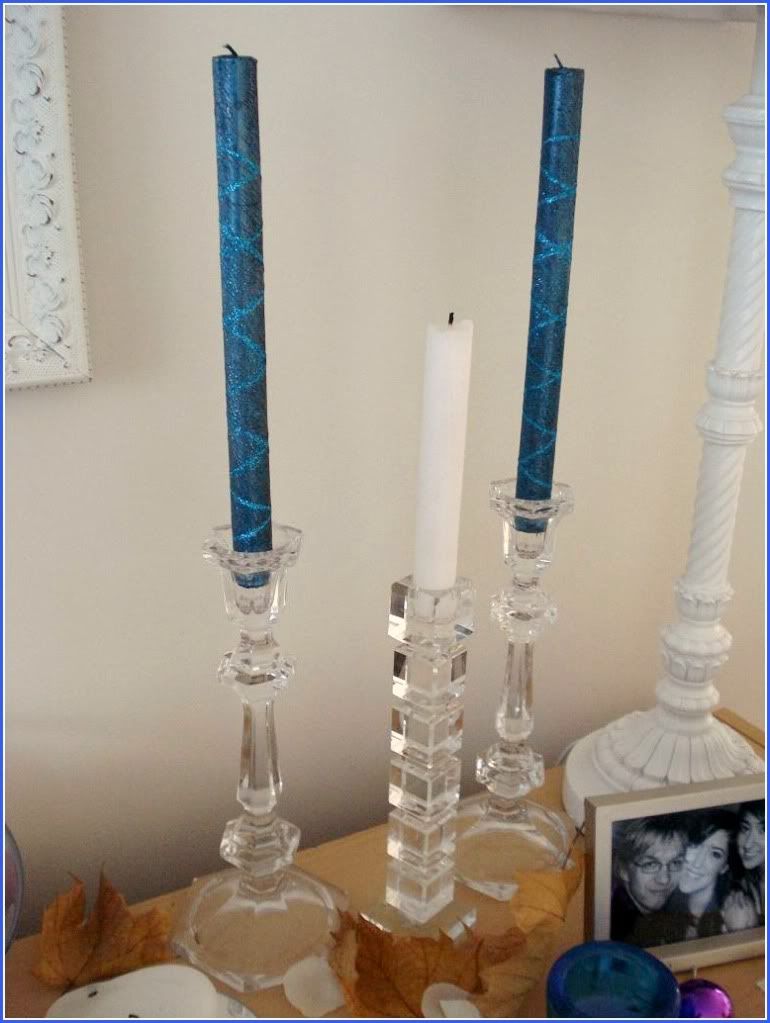 My crystal candlestick holders got a bit glittery, with some beautiful blue candlesticks from Homesense (on sale, $5.99). All of the holders are from Homesense as well, prices ranging from $12.99 - 16.99.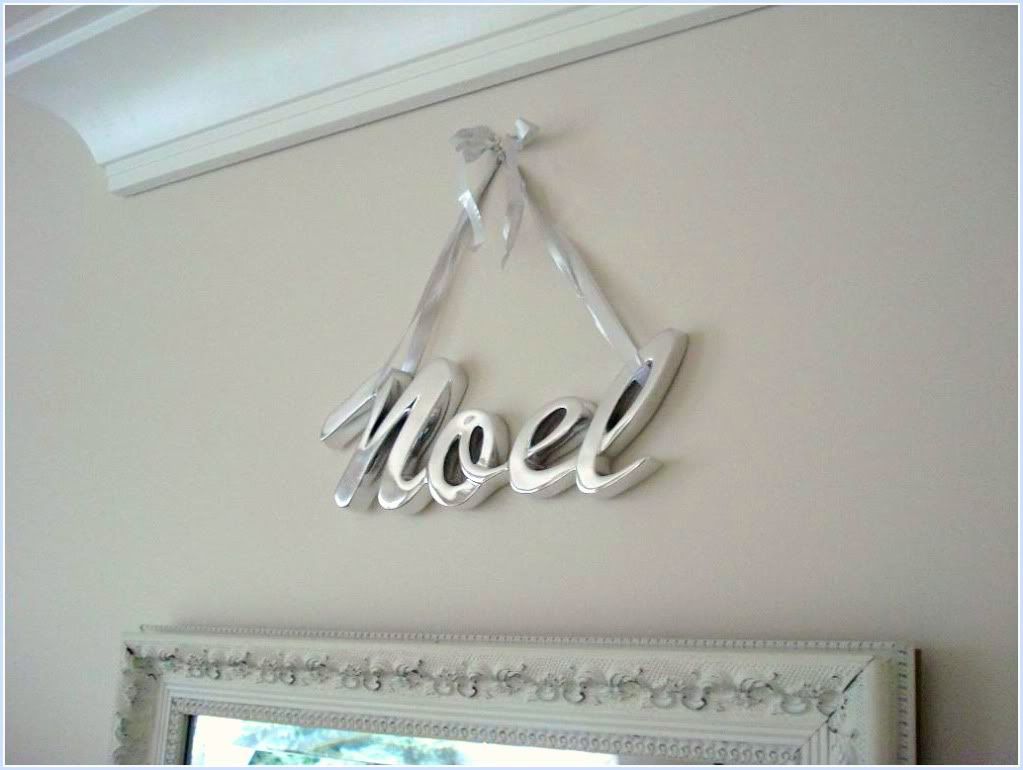 I bought a new mirror recently, and I liked the idea of hanging a little something above it. When I saw this Noel plaque at Home Outfitters, I knew it would be just right. It was $12.99. I added the ribbon for hanging purposes.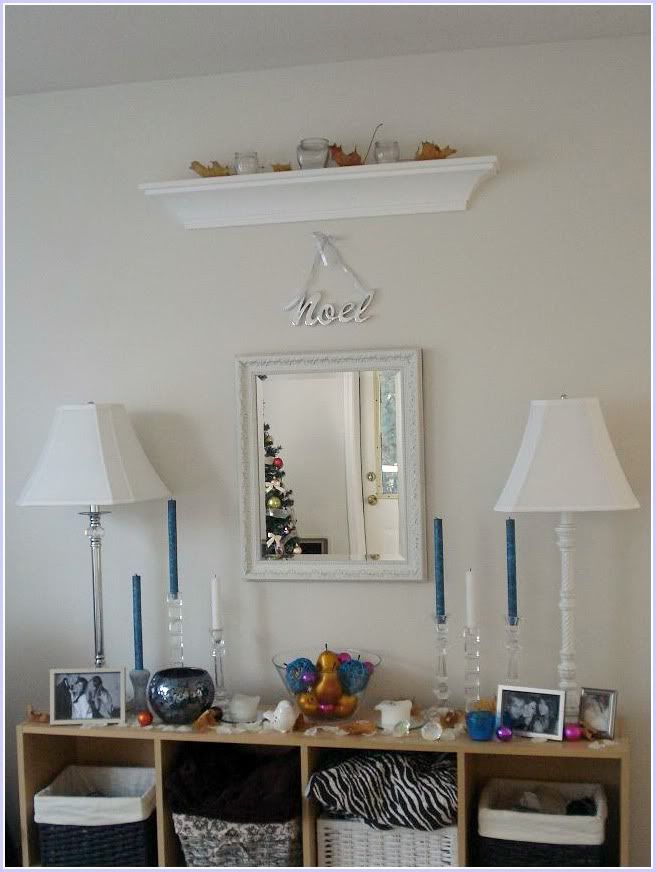 Here it is, all put together. And yes, I know there is a little teaser of the tree :) The lampshades were $14.98 each at Walmart, on bases I already had. The wall shelf is a piece of Tristan's handywork, I was complaining one day about how I couldn't find any white wall shelves and he suprised me by making me two out of spare pieces of crown molding. I absolutely looooove them.
Have you started your Christmas decorating yet?
Love, Jamie