When we moved in on the 1st, our landlord told us someone would be coming by to fix the kitchen laminate. The edges were coming up and it just needed to be stapled back down. I wasn't really bothered by it, as I was far too excited about the apartment's other pluses to even notice the kitchen floor, but nevertheless, 14 days later someone came by to fix them. Except he didn't fix them. He put new ones in. And ohhhh are they beautiful. Here are some before and afters: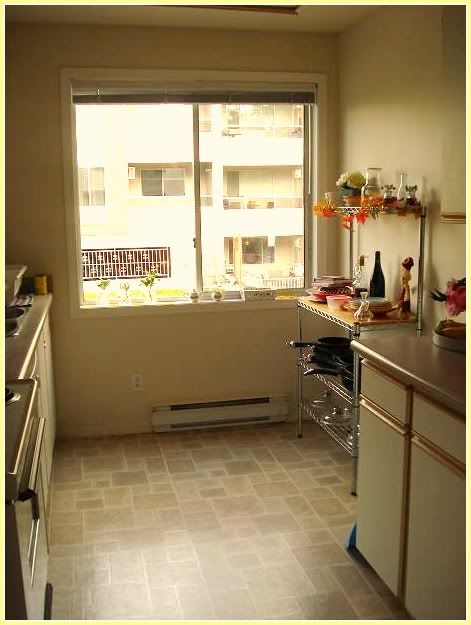 Before...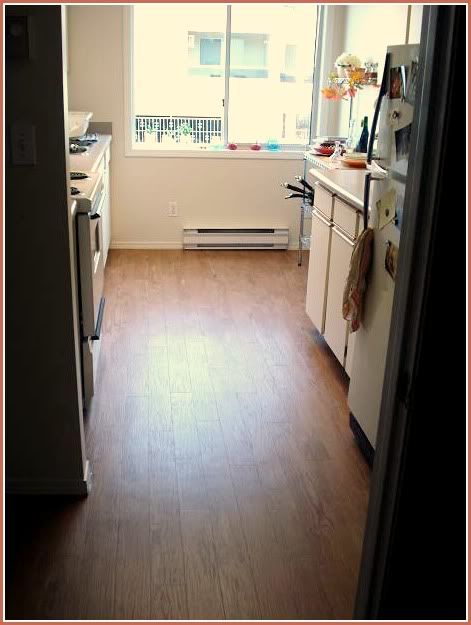 After!
Not only were the kitchen floors replaced, but the bathrooms got new flooring too! I unfortunately don't have any befores for you, but they were pretty much the same as the kitchen. They had some minor chips but apparently that was enough to warrant these beautiful, new, slightly distressed wood floors.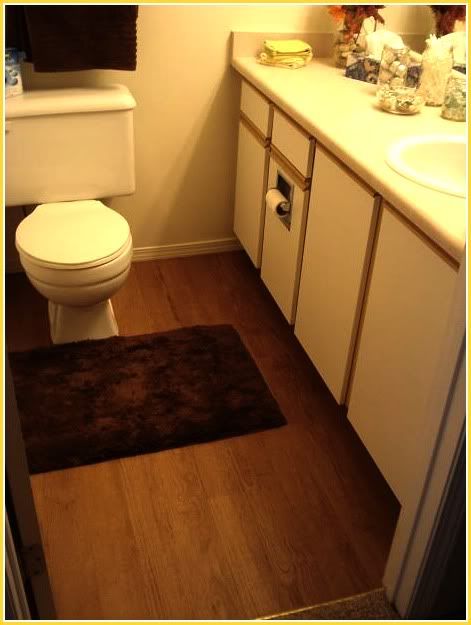 Main Bathroom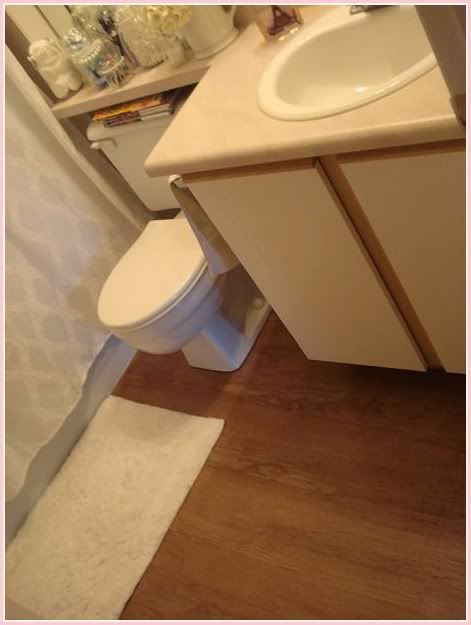 En suite Bathroom
Just wanted to share! More pictures of decorating this place to come!
Love, Jamie